Perixx ERGO Mechanical Keyboard - PERIBOARD-535 Full-Size or PERIBOARD-335 Compact
Tax included. Shipping calculated at checkout.
Ergonomic Design for Optimal Comfort:

 

Our mechanical keyboard features a split keyframe and curved design, promoting a healthier posture by encouraging the natural positioning of your wrists and arms while typing.
Versatile Ultra-Low Profile Switches:

 

Enjoy the cutting-edge performance of mechanical switches in a sleek, low-profile design with quiet options perfect for office environments. Choose from three distinct switch types to match your preferred typing experience: quiet linear, quiet tactile, or clicky switches.



Customizable Reverse Tilt: Tailor the keyboard's angles to suit your workspace setup, ensuring a neutral wrist posture and enhanced typing comfort.
Programmable Keys for Personalized Workflow: Utilize our user-friendly software to reconfigure keys, assign custom actions, and create macros, streamlining specific tasks and optimizing your work efficiency.
Broad System Compatibility:

 

Our ergonomic mechanical keyboard is compatible with Windows OS, Linux OS, and macOS. While the downloadable software is exclusive to Windows OS, the keys remain programmable through an on-the-fly macro key setup for other operating systems. Experience improved comfort and productivity with this versatile keyboard.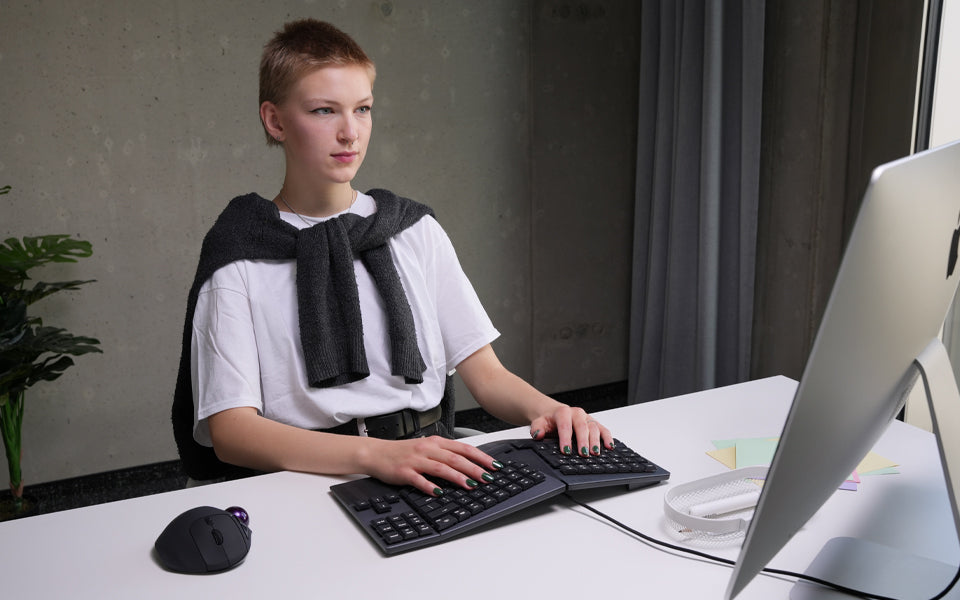 REDUCE MUSCLE STRAIN
The ERGO Mechanical Keyboard sloped design prevents wrist and forearm injuries caused by extended working time in front of a computer. The ergonomic design improves users with existing RSI (Repetitive Strain Injuries) conditions.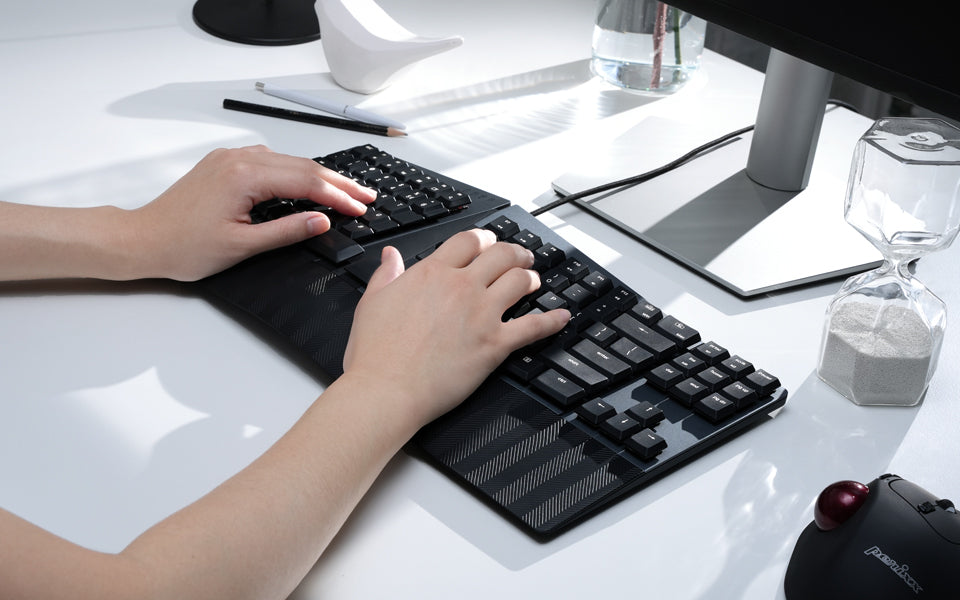 NATURAL TYPING EXPERIENCE
The split keyboard design and the curved frame help place the wrist and arms in a relaxed and natural typing position — for an improved typing posture and a more comfortable typing experience.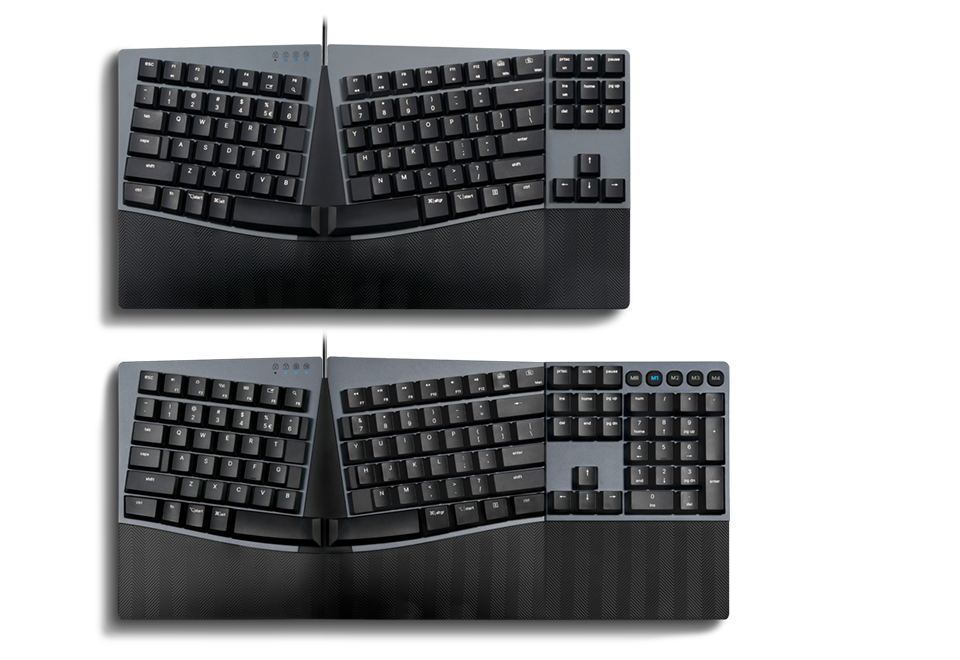 FULL-SIZE OR TENKEYLESS
Choose between the full-size or the tenkeyless (compact) design. Both keyboards are built on advanced ergonomic principles of the human anatomy to reduce and prevent strain injuries due to repetitive stress.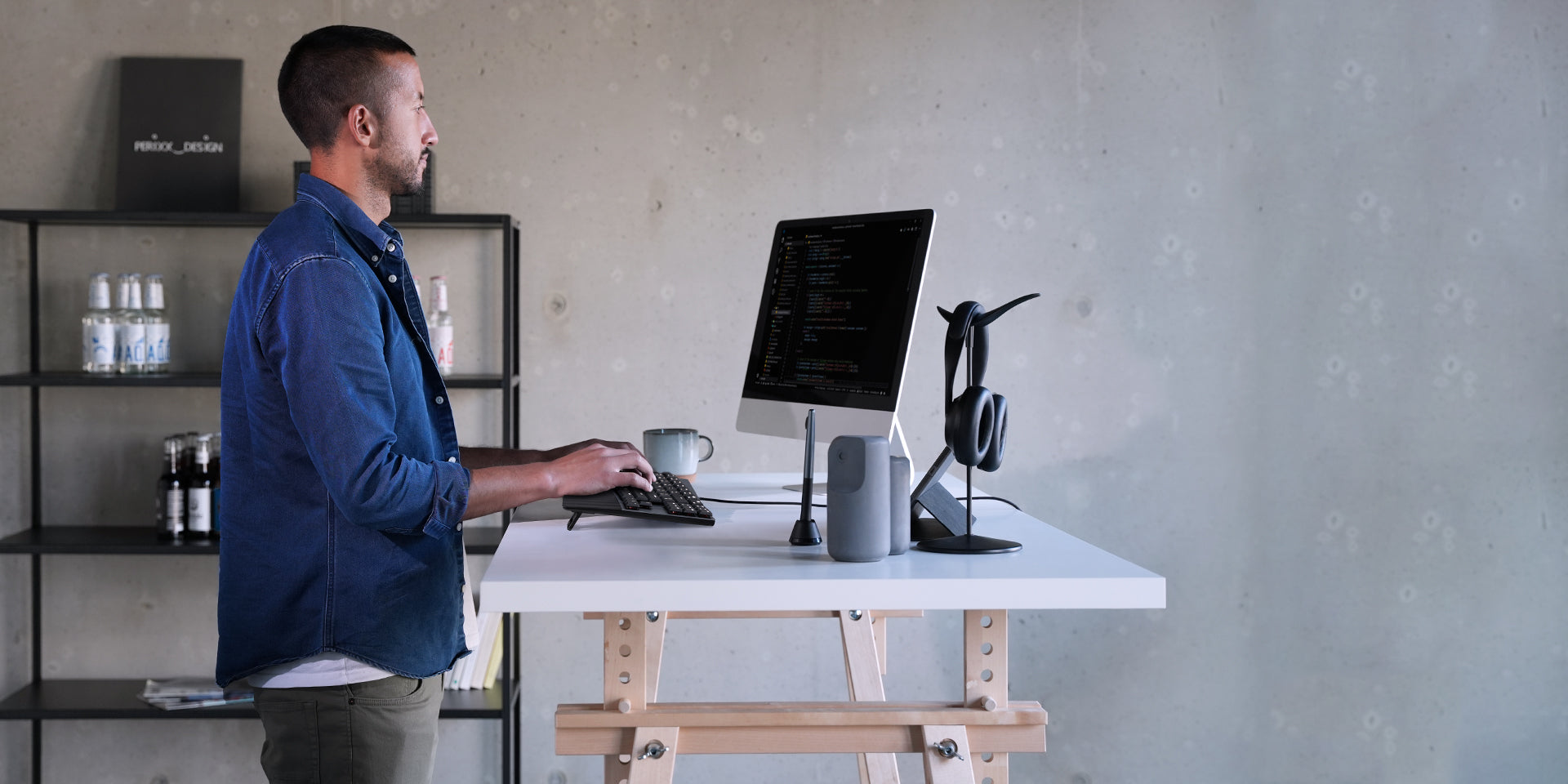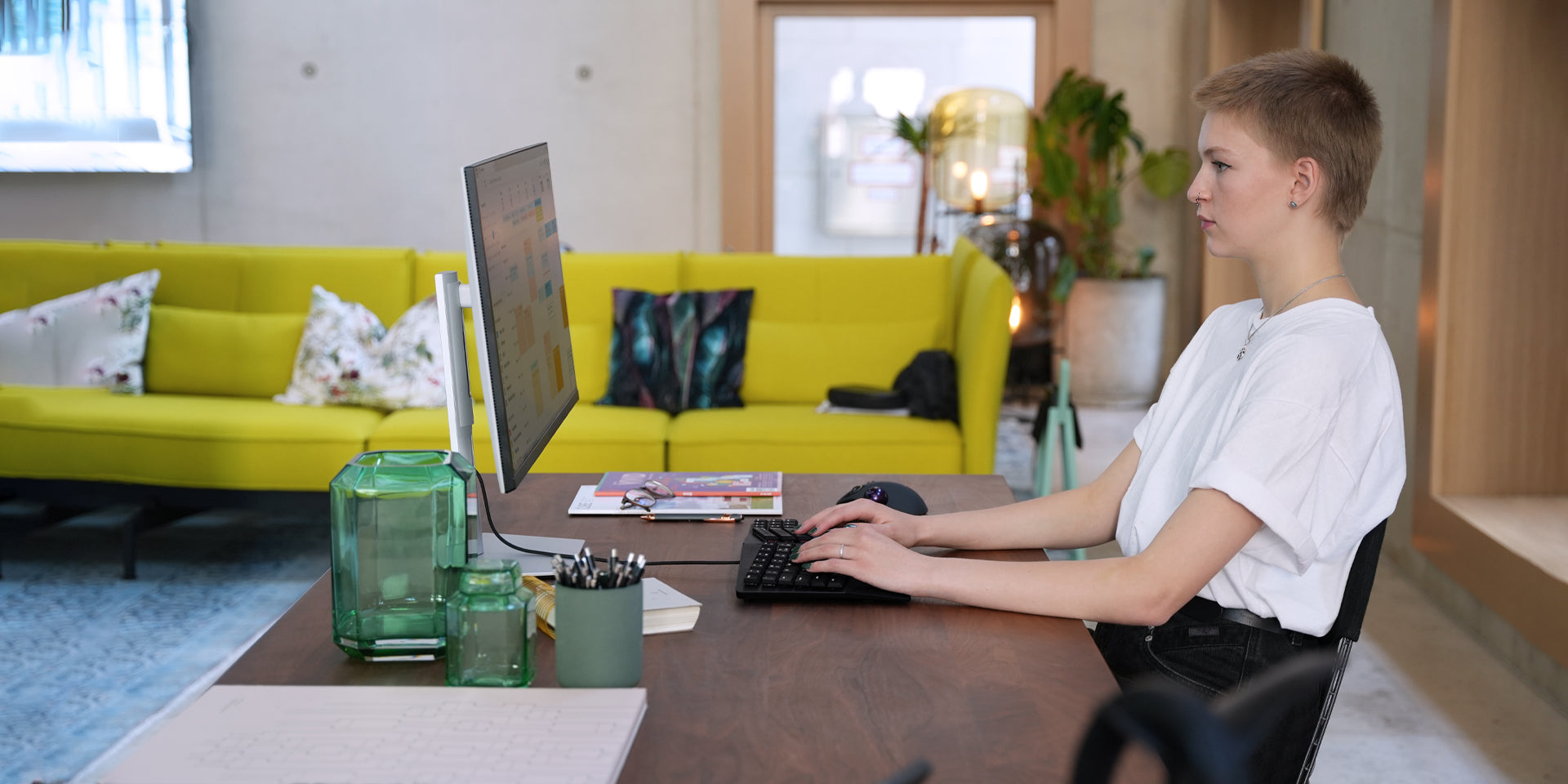 REVERSE TILT POSITION
The integrated palm rest supports the palm and wrist while correcting the wrist pronation while typing to prevent unwanted pressure and muscle strains.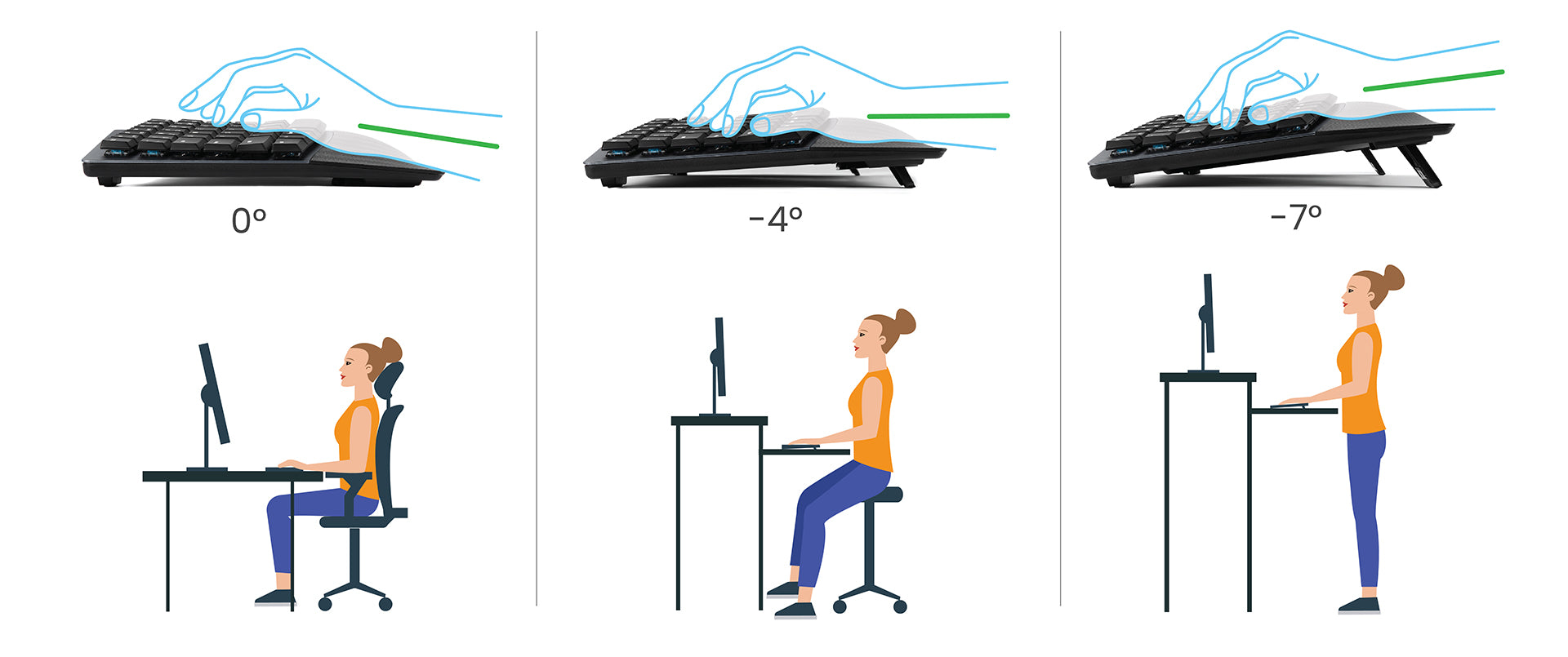 MECHANICAL SWITCHES
The low-profile mechanical switches offer tactile feedback, better accuracy, less tension, and an enhanced ergonomic typing experience with two quiet mechanical switches options specifically designed for working in a quiet environment.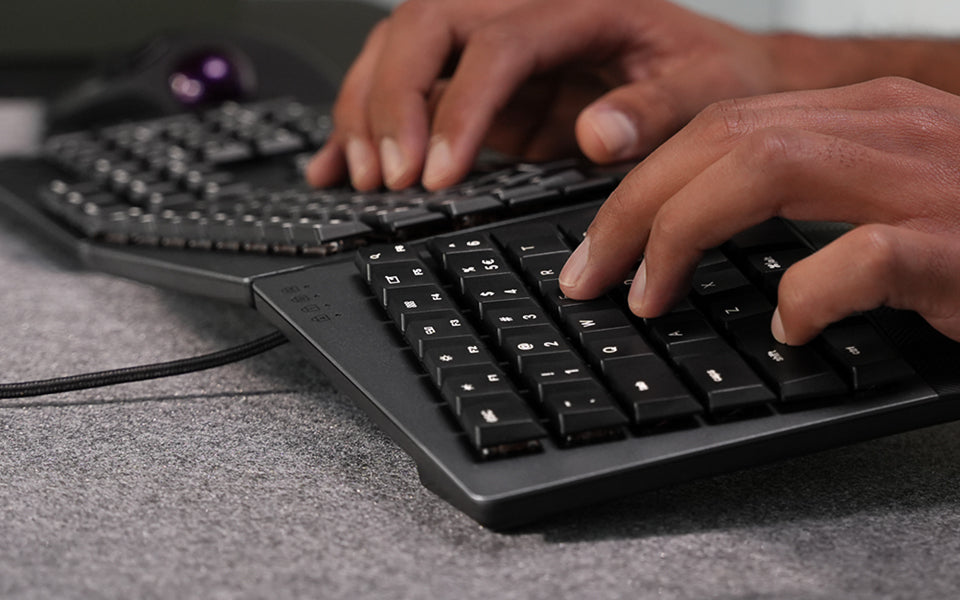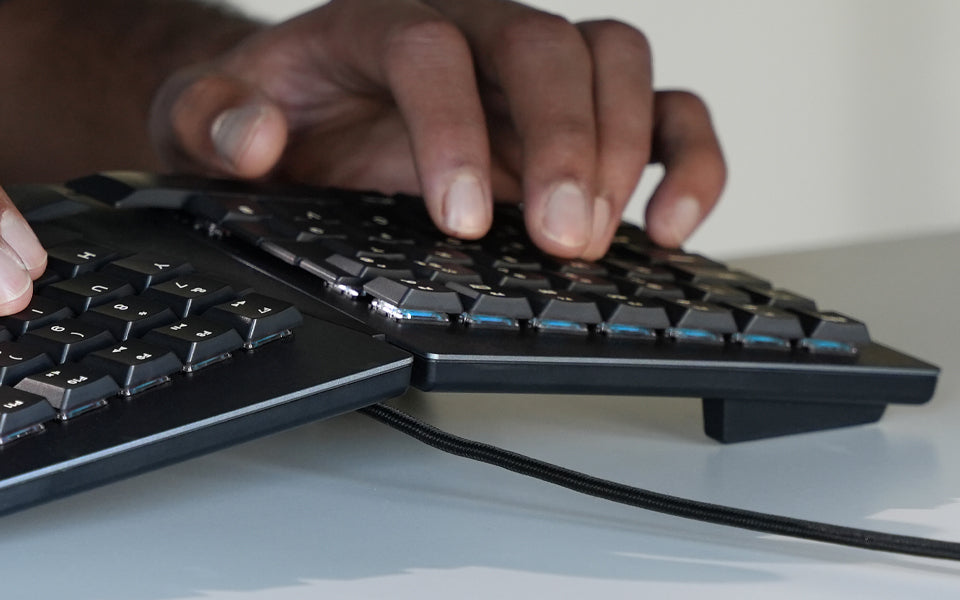 THREE MECHANICAL SWITCH TYPES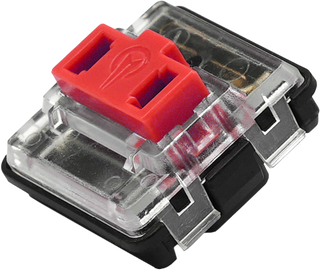 Quiet Linear Red
The quietest mechanical key switch option provides a smooth and consistent feel throughout the keystroke — the perfect choice for office use.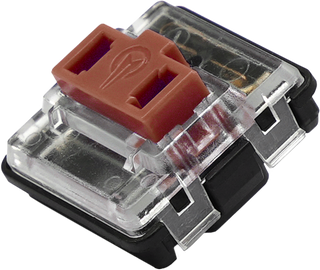 Quiet Tactile Brown
Quiet mechanical key switches that deliver tactile typing without loud audible feedback.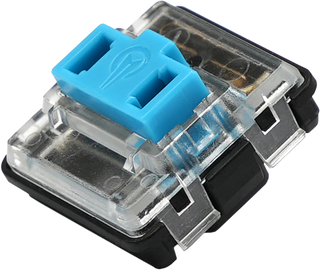 Clicky Blue
The perfect option for mechanical keyboard fans who love audible feedback and extremely tactile typing.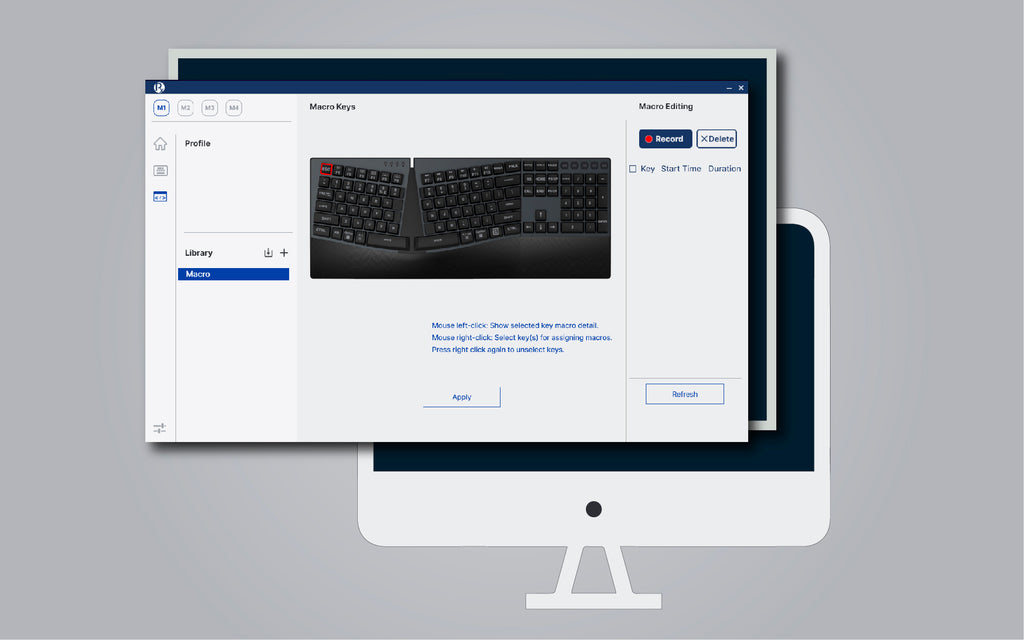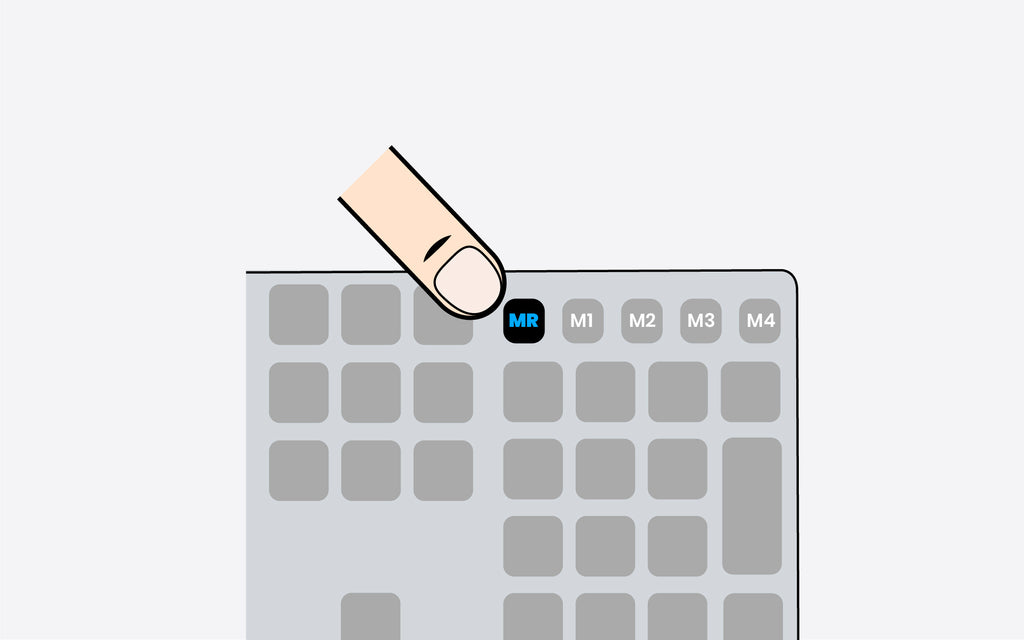 KEY CUSTOMIZATION
with or without software*
Easily assign custom key actions, record macros, and remap keys with built-in macro keys while in motion on macOS or Windows OS. Up to 10 macros per profile.
Or download Perixx software that will allow you to program the keys in a single platform. Perixx software is only available for Windows OS*
Specifications
Interface

USB Type-A

Size

398 × 202 × 44 mm (Compact/TKL)
474 × 202 × 44 mm (Full-size)

Weight

882±50 g (Compact/TKL)
1074±50 g (Full-size)

Cable length

5.9 ft (1.8 m)

Operating system

Windows 7 or later
MacOS Big Sur 11.2.1 or later
Linux

Actuation distance

1.5±0.5 mm

Total travel distance

3.0±0.5 mm

Durability

50 million keypresses